Our Facilities
Our office is equipped with retail and spare parts area up front and huge workshop area out back, meaning there is no job too big or small that BDS can't handle.
BDS stock a huge selection of spare parts kept in-house and a varied range of suppliers where we can source parts from, whether they are for a Truck, Heavy Plant or 4×4. Find out more about spare parts.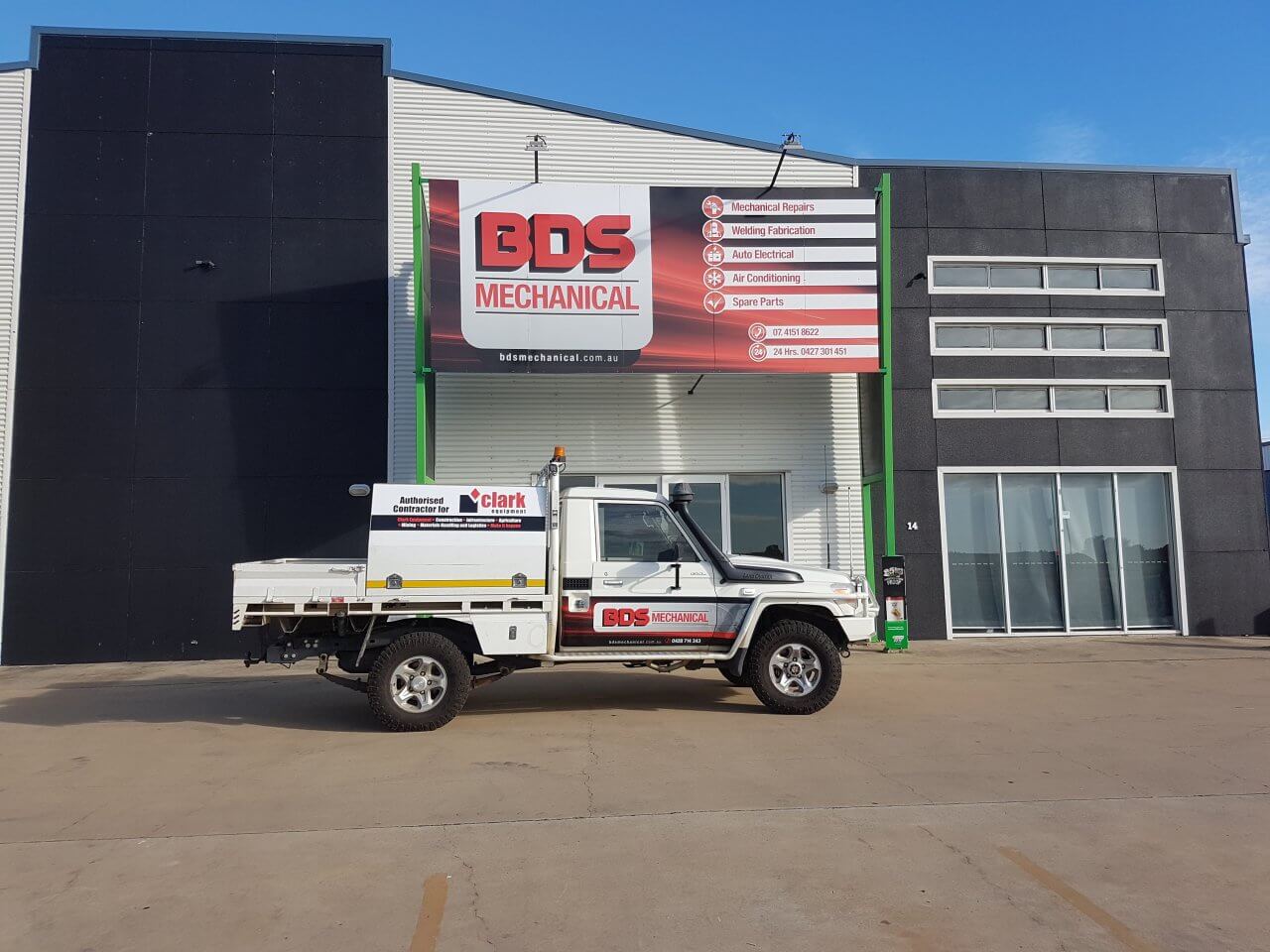 Our workshop is large enough to accomodate full B Double access.
BDS Mechanical also Service and repair 4×4's and light trucks and are a COI inspection (Roadworthy) centre for vehicles from 4.5 tonne – 16 tonnes. BDS cover the whole of Queensland with our mobile COI Roadworthy Inspection Service. To book a COI (07) 4622 8808
BDS have a 4.5 tonne hoist for working on all your light vehicle fleet. BDS can fit upgraded suspension kits, performance exhausts, performance chips along with a whole host of other vehicle modifications.
BDS also have employs a qualified weed and seed inspector in-house.
Our main office and workshop is located at 96 Mount Perry Road, Bundaberg North. See our other locations here.